Earthlight Promotions Presents:
Sacred Reconnection To Pachamama Peru Journey
November 1- 11th 2019
$3333
Nov 11-15th 2019
Extended Tour Includes
Fly To Pucullpa Boat Ride Deep Down Amazon River
Extra 5 Days!
$3,633
Organizer Beverly L Nickerson, Founder Earthlight Promotions
Questions Please Email Or Call
earthlightpromotions@gmail.com
703-401-9663


Day 1 Fri Nov 1st - Arrival in Lima afternoon or evening transfer to Libre Hotel Lima, in Miraflores.
Day 2 Sat Nov 2nd - Morning flight to Arequipa, transfer to Casa de Avila hotel. Visit famous Convent of Santa Catalina and the Juanita- Sarita Mummies Museum, volcanoes around the city and Chachani19,872' highest mountain in Southern Peru.
Day 3 Nov 3th - Depart to Chivay Colca the world's deepest river canyon 10728 ft. Traverse over the Salinas and Aguada Blanca National Reserve, observe the Vicuna a wild camelid of the Andes. Overlook of the Sabancay volcano, Coca Kintu, mandala ritual. Shopping at traditional market of the Cabañas and Kollas, native people of the canyon. Overnight in Chivay.
Day 4 Nov 4th - Morning with Alto Misayoc, Don Martin Pinedo, El Condor leading us in ceremony with condors at Cruz del Condor Site, reconnection to Pachamama views over the immense Colca Canyon. Lunch in Chivay with a local indigenous family. A short hike from Coporaque to Yanque Village. Chivay overnight.
Day 5 Nov 5th - Morning departure to Titicaca Lake 7 hours scenic ride over the highlands of Peru, traveling among the volcanoes and grassy lands. Arrival to Puno, capital of Titicaca. Exploring and resting 12500f overnight in Puno.
Day 6 Nov 6th - Dona Berna, local medicine woman leads ceremony on the shores of Lake Titicaca, visit Castillo del Titicaca. Create a despacho and a Hunan Chaska cleansing blessing bath. Return to the temple of fertility, for seeding new energy. Return to Puno for overnight.
Day 7 Nov 7th - Travel to Raqchi the Temple of the Southern Cross, the middle between Titicaca and the Qosqo the center of the Andean world powerful lay line. Continue our journey to Cusco, overnight in Hotel Royal Inka.
Day 8 Nov 8th - Explore the capital of the Inka and Pre-Inka native people its city, Koricancha, central market and in the afternoon we visit The Fortress Sacsaywaman, temple of the middle, working with Pedro on his place, typical lunch, meditating and purification yoga moments, return to Cusco for overnight.
Day 9 Nov 9th - Depart to the sacred valley, Pisaq market for shopping then to Ollantaytambo overnight in Tikawasi Hotel. Meeting local medicine woman Doña Julia who sings to our souls for healing our inner child.
Day 10 Nov 10th - Train ride to Machupicchu, shamanic tour of the site in the afternoon, optional vigorous Waynapicchu climb approximately 3 hours up 1.2 hours down, extra fee. Back to Aguas Calientes, the hot springs for healing bath. Dinner at the world famous French Peruvian restaurant, Indio Feliz.
Day 11 Nov 11th - Return to Ollantaytambo then to Cusco, the ancient city of the Inka empire, stop over at Chinchero site for a weaving demonstration, ancient techniques are shown, then return to Cusco. Free the rest of the afternoon.
Day 12 Nov 12th - depart to Lima then back to USA.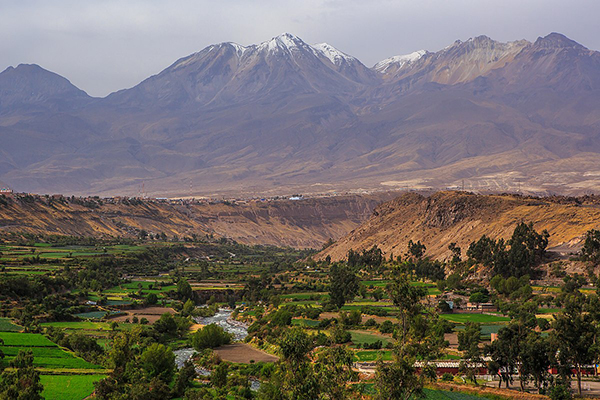 Extended Tour Amazon Rainforest to Pucallpa
Day 1 Nov 12th - Fly from Cusco to Pucallpa, arrival reception Costa del sol, Winham Hotel overnight in Pucallpa.
Day 2 Nov 13th - Boat ride 5 hours through the Ucayali river, to the community of the Shipibo people in Tabacoa, Atawallpa Iparia community. Stay in authentic traditional rustic accommodations. Evening ceremony
Day 3 Nov 14th - Day exploring the Shipibo land, second evening ceremony. Overnight.
Day 4 Nov 15th - return by boat 5 hours ride back to Pucallpa, overnight in hotel, free time to explore the city.
Day 5 Nov 16th - Flight to Lima and to USA.
Includes: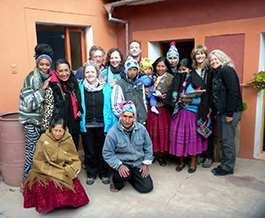 Flights within Peru
Private Van Transport
All Entrance Fees Sacred Sites
40 Year Experienced Tour Guide Speaks 5 Languages
Indigenous Medicine People Ceremonies
Full Continental Breakfast
Not Included:
Airfare from USA to Lima
Lunch & Dinner Approximately $10-$15 Per day
Payment Options:
Deposit $1,111 Secure Space
Payment #2 Due July 15th
Payment #3 Due Aug 15th
Pay Entire Amount of $3333 get 5% back $553 Sols to spend in Peru
Pay Entire Amount Extended Tour $3633 get $603 Sols to spend in Peru