Travel Specialty Tourism
New Zealand - Middle Earth Classic Tour
Special Spiritual Reconnect With Magnificence
Of Nature Tour Create Your Own Tour Contact Beverly EarthLightPromotions@gmail.com
Click Here for Our Itinerary.



Hobbit? Dwarf? Elf? Wizard? What is your essence? Let us reveal the real you in Middle Earth – where Tolkien's Lord of the Rings and Hobbit were filmed -- An energetically powerful and magical land with the most exquisite scenery on the planet. Go to the private and most exquisitely beautiful, energetically sacred areas of the planet to experience Tolkien's masterpieces. See the sacred Mavora Lakes (were souls journey); climb Edoras (Capital of Rohan); experience the charm of Hobbiton. And along the way, see volcanic Rotorua, Pandora like Fiordland, the remarkable Remarkables and the spectacular Southern Alps.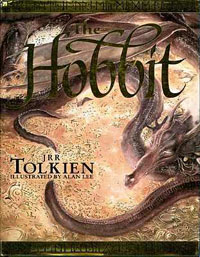 Since 2001, we have been escorting travelers thru these enchanted lands on an adventurethat will transform and elevate. Now featuring 12 day winter tours (escape the hot northern summer and head down under).
Create your own Spiritual Tour to New Zealand. Contact Beverly L Nickerson working with the Red Carpet Tour owner Ben Perchik who lives in Reston and New Zealand. Very special discounts apply based on number in your group.
Mention EarthLight Promotions Beverly L Nickerson and receive a 5% Discount on the Tour price for people booking 3 or more seats on one Tour and who book Directly through
Ben Perchik , Tour Facilitator 703-314-7980 SpiritualToursNZ@aol.com
"All we have to decide is what to do with the time that is given us." – Gandalf's quote from the The Lord of the Rings.